Brooke Banner
Video Box
Flirt 4 Free VIP
Red Light District
Color Climax
Gwen Media
Talent Agencies And Management
Adult Bizz
www.adultbizz.com
An 'Adult Modeling Resource' that lists models and adult video performers around the world.
Adult Hire
www.adulthire.com
National performer listings for gay and straight video work.
Adult Hollywood North
www.adulthollywoodnorth.com
Message boards and profiles for adult models.
Adult Staffing
www.adultstaffing.com
An adult industry job board/database with hundreds of listings and links.
Adult Talent Managers
www.adulttalentmanagers.com
Shy Love's new talent agency.
AdultXModels
www.adultxmodels.com
Industry model lists: requires a paid subscription for employers.
Agency X Adult Models
www.agencyxonline.com
Specializing in a hands-on approach to talent and production needs, with quality attention and service.
A List Talent
www.alisttalent.com
Los Angeles woman-owned agency represents talent in all segments of the entertainment industry,
AMA Talent
www.amatalent.com
Up and coming Los Angeles-based agency that also produces its own content.
AUS Models
www.ausmodels.com
Adult and nude models available in Australia.
BGAFD's Agency List
www.bgafd.co.uk/links/links.php/catno/6
A list of studios and agencies in the UK.
Beautiful Models International
www.beautifulmodels.com
Reb of PGI has a new talent and promotional agency.
Bohem Agency
www.BohemAgency.com
One of Prague's biggest adult modeling agencies.
Bravo Models
www.bravo-models.com
European model agency and model forums.
Cash Models
www.cashmodels.com
'Linking adult industry pros on both sides of the camera.'
Cherry Modeling
CherryModeling.com
They represent a slew of very hot starlets, of all ethnicities.
City Promotions Model Management
www.citypromotions.co.uk
Adult models in the United Kingdom.
Claudia Roosi Models
www.claudiaroosimodels.com
Adult models in Prague.
Cosmos Models
www.cosmosmodels.com
Eastern European-focused modeling agency.
Creative Adult Agency
www.creativeadultagency.com
Seems to be an old model listing site.
Creative Image
www.creativeimagemgmt.com
Full-service casting and management agency.
CS Models
www.CSModels.net
Deep Dish Models
www.DeepDishModels.com
Agency in Hollywood, CA.
DigiBlue Model Registry
www.digiblue.co.uk
Adult models in the United Kingdom.
Double xXxposure
www.DoublexXxposure.com
Double xXxposure is a full service Model Management company providing the industry with sexy models for Video & Print.
Eromodel Casting
www.eromodelcasting.com
An adult agency in Canada.
Erotic Diva Models
www.EroticDivaModels.com
Model Giana Taylor's new agency.
Exotic Star Models
www.ExoticStarModels.com
A new agency headed by Stacy Valentine, September Dawn and Shelby Stevens.
Fantasy Modeling
www.FantasyModeling.com
Production company also has models available in Seattle area.
Flashlight Models
www.Flashlight-Models.com
An adult talent agency in Prague and Brno.
Foxxx Modeling
www.FoxxxModeling.com
A quality agency providing beautiful women and superior service.
FreshTalent Management
www.FreshTalentManagement.com
A reliable source for Fresh new talent
Full Service Agency
www.fullservice.co.uk
Adult models in the United Kingdom.
Glamour Models 4 UK
www.glamourmodels4uk.co.uk
Studio and adult models in the United Kingdom.
K Adult Models
www.kmodels
Adult models in Central Europe and the United Kingdom.
LA Direct Models
www.ladirectmodels.com
Perhaps Los Angeles' busiest adult talent agency, LA Direct has been licensed and bonded in business for seven years.
Lori Lust Agency
www.LoriLustAgency.com
L.A. talent-based agency specializing in work in the adult industry as well as glamour, mainstream, and magazines with free promotion, portfolios, and websites.
Lucky Modeling
www.luckymodeling.com
Adult talent referral service with exclusive models and locations in NYC and LA.
Matrix Models
www.MatrixModels.com
'The world's largest online nude modeling agency.'
Metro Talent Management
www.MetroTalentManagement.com
A full service talent agency in Los Angeles.
Model Gig
www.modelgig.com
Online Modeling community offering free model portfolios for adult models, glamour models, cam models and exotic dancers. More than 1000 fresh faces worldwide and growing.
Model Mania
www.Model-Mania.net
Adult models in the Czech Republic.
Models First
www.gobigpicture.com
Adult models in Los Angeles.
Models On Film
www.mylifeasa.com/acasting/
Mark Last is an L.A. casting agent with an eclectic roster of video hotties.
modFX Models
www.modfxmodels.com
Models and content in Los Angeles.
Naughty Gyrl Management
www.NaughtyGyrl.com
New England's Premier Management Company assisting Models and Talent in the Adult Industry from Coast to Coast.
New Line Talent
www.NewLineTalent.com
The new Los Angeles-based, fully-bonded talent agency managed by D'Bella and Tommy Gunn.
Number 1 Models
www.Number1Models.com
Adult models in Los Angeles.
Pamela Peaks' Talent / Management Agency
www.pamelapeaks.com
Busty Pornstar Pamela Peaks represents all types wanting to get into the porn industry and helps them market themselves to the fullest.
Patrik Models
www.PatrikModels.com
Czech adult modeling agency offers nude models for hire. Adult content provider.
Pavla Models
www.pavlamodels.com
Prague-based adult modeling agency and studio.
Playful Media
www.PlayfulMedia.com
Platinum Women
www.ashleyentertainment.com/coppermine
Agency places adult models, strippers, etc.
Porn Star Jobs
www.pornstarjobs.com
'Adult industry job finder.'
Red Rose Productions
www.reddroseproductions.com
A select group of models available for adult stills and video, with their nationwide tour schedules.
Rich Modeling
www.RichModeling.com
A small agency based in Nevada featuring American and South American girls.
Sandy's Models
www.sandysmodels.com
Adult models in Hungary.
Saracen House Studio
www.saracenhousestudio.co.uk
Studio and adult models in the United Kingdom.
Sexy Jobs
www.sexyjobs.com
A very active job board - a good place for agents and casting to find adult talent.
Silver Star Models
www.SilverStarModels.com
A superb talent agency that provides fresh faces and reliable female talent to the adult industry.
Sparxxx Modeling
www.SparxxxModeling.com
A new talent agency in Florida.
Spicy Talent
www.SpicyTalent.com
An adult entertainment agency that provides quality and professional talent for adult photography, videos, and internet content.
Spiegler Girls
www.spieglergirls.com
Mark Spiegler showcases the girls he represents.
Star World Modeling
www.starworldmodeling.com
Rob Spallone's new talent agency.
Syrus Exotic Promotions / Talent Management
www.sepmodels.com
Syrus manages adult film stars and upcoming reliable talent.
TK1 Models
www.TK1Models.com
Adult models in Florida.
TNA Modeling
www.tnamodels.com
Nationwide adult talent listing service.
TW Talent
www.TWTalent.com
A Las Vegas based professional agency that consistently serves the LA area with on-time, sober, and easy-to-work with talent.
Type 9 Models
www.type9models.com
We are a fully licensed and bonded agency bringing quality talent to quality companies.
UK Adult Models
www.ukadultmodels.com
Adult models in the United Kingdom.
Universe Models
www.universemodels.net
Adult models in the United Kingdom.
Valley Babes XXX
www.valleybabesxxx.com
Hardcore models in Los Angeles.
Vega Agency
www.emodelky.cz
Hardcore models in the Czech Republic.
White Tower Studio
www.whitetowerstudio.com
Studio and model registry in the United Kingdom.
World Modeling
www.worldmodeling.com
For decades, the most famous agency in the industry in Los Angeles.
World Shapes
www.WorldShapes.com
International model and talent agency.
X-Clusive Model Agency
www.x-clusive.hu
Adult models in Hungary.
X Rated Employment
www.xratedemployment
Adult model listings for the USA and Canada.
XXX Casting Call
www.XXXCastingCall.com
Hardcore models in Los Angeles.
XXXtreme Modeling
www.xxxtrememodeling.com
'Casting female talent for films, websites & magazines in Tampa & Miami.'
General Industry Info
AVN (Adult Video News)
www.avn.com
The place to start when checking out the industry. The main adult industry print and online trade publication. Publishers of Adult Video News and AVN Online Magazines. Press releases, reviews, editorials, guest columns, bulletin boards, streaming video. Check out the great Adult Company Listing.
Rame.net
www.rame.net
The official website of rec.arts.movies.erotica (the UseNet newsgroup). The Internet Adult Film Database, FAQ's, review index, dead pornstars, interviews and those lists. Here's a link to the UseNet newsgroup, rec.arts.movies.erotica, through Google.
Industry Financial
AdultVest
www.adultvest.com
The world's first and only investment community designed specifically for the adult industry.
Professional Services
N.A.I.C.E.
www.naice.us
NAICE, the National Association of Independent Contractors & Entertainers, is a non-profit, mutual benefit corporation with the mission to provide educational, insurance, payroll and other services to its members. This is your opportunity to "Have a Voice".
AEI Fitness
www.AEIFitness.com
When your career relies on not only what you look like today, but what you look like tomorrow as well.
Copyright © 1999-2006. The Floating World. All Rights Reserved.
Courtney Cummz
Locations For Shoots
818 Locations
www.818locations.com
Featuring home-like locations in Woodland Hills, Reseda & Northridge.
Britco Pictures
www.BritcoPictures.com
A 4000 square foot studio space, with sets (dungeon) and production/post-production equipment is available for photographers and filmmakers, as well as for web-casting. Contact Sales@BrittanyAndrews.com.
Donny Long Studios
www.donnylongstudios.com
A production studio in Chatsworth with 10 large sets fully lit and ready to go with strobes or video lighting.
DTR Studios
www.dtrstudios.com
SFV Location featuring a bedroom set, dungeon with natural light, swimming pool and large private outdoor rocks and trees.
The Fallout Shelter
www.thefalloutshelter.com
10,000 square foot Los Angeles warehouse space has a library, living space rooms, offices and a fully-equipped dungeon.
Remmet Studios
www.RemmetStudios.com
11 large sets to mix and match, with flexible hours and fees for all types of productions in the San Fernando Valley. Contact Robert at 818.303.6891.
Str8-Up Studios
www.Str8-Up.com
Six fully-dressed sets in Northridge.
TightFit Studios
www.TightFitStudios.com
Multiple bedroom sets, kitchen sets in Van Nuys.
TTS Loft
www.ttsloft.com
Two decorated studio lofts available in North Hollywood.
Valley Film Locations
www.valleyfilmlocations.com
Providing you with the most beautifully decorated camera ready homes in the biz, equipped with every amenity needed to make your production successful.
Publicists for Adult
All Media Play
www.AllMediaPlay.com
Jeff Mullen and company provide full-service image management for a solid list of industry clients. Email: jeff@allmediaplay.com
Black And Blue Media
www.blackandbluemedia.com
Called "The nicest PR firm in the biz" by Anthony Petkovich of Adam Film World, Sherry Ziegelmeyer and Jay Moyes offer publicity custom tailored to a business of any size. Email: Media@BlackAndBlueUSA.com
BSG Public Relations
www.bsgpr.com
Brian Gross represents Adam & Eve and other industry clients. Email: Brian@bsgpr.com
Galaxy Publicity
www.GalaxyPublicity.com
A dynamic agency handling publicity, marketing, special appearances, fan and store signings, and career guidance for adult and mainstream clients. Five years in business. Galaxy Publicity is the "Home Of The Stars". Email: james@galaxypublicity.com
DV8 Public Relations
www.JasonCurious.com
Jason Sechrest of www.jasoncurious.com has a roster of big-name clients. Email: DV8Boi@aol.com
Rio Joe
www.riojoe.com
Joe writes for the major men's magazines, and has a wide range of industry clients. joe@riojoe.com
Plan 9 Media Group
www.Plan9MediaGroup.com
Publicity veterans Wayne Hentai and Shari Beaumont professional public relations for the adult industry. Email: Info@Plan9MediaGroup.com
Pointer Advertising
www.PointerAdvertising.com
Pointer Advertising provides adult branding and adult advertising for the adult entertainment industry. Email: lindsay@pointeradvertising.com
PR Nikki
www.PRNikki.com
A full service management and PR firm for feature dancers, adult entertainers, and adult-related companies
Rising Star PR
www.RisingStarPR.com
Rising Star is a state of the art public relations company dedicated to providing personalized marketing solutions for adult talent and production companies and creating maximum exposure through media saturation. Email: Devan Cypher.
Sinsational PR & Marketing
www.SinsationalPR.com
Mainstream as well as adult PR, marketing and management. Sinsational PR is partnership between Cat Blackk and Michael W. Fattorosi, Esq. bringing mainstream exposure to their adult clients. Email: michael@fclawyers.com.
Versatile Media Group
www.TheVMGCorp.com
April Storm's new agency manages PR and image for both mainstream and adult.
Weiss & Associates
Harry has been doing adult PR longer than anybody else in the business. Email him at: HWeissPR@aol.com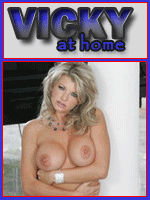 Vicky Vette
Kagney Linn Karter
Samantha Saint

Bree Olson
Chanel Preston
Hot Movies VOD
Live Cam Network
Flirt 4 Free VIP